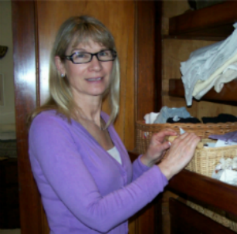 I have always loved to organize, so this was the perfect career for me. 
Reducing the clutter in our lives rewards us with clarity, serenity and time. I am a proud member of NAPO (National Association of Professional Organizers), and I am bonded and insured.
From personal experience I have realized how events, both big and small, can throw our lives into chaos.  The clutter slowly piles up until it seems overwhelming.  Together we will create the freedom to enjoy your life, by removing the stress of a cluttered home or office.
Let me help you regain control, I promise you will enjoy the outcome.
(925) 383-7139
Arrange a free consultation